About the Author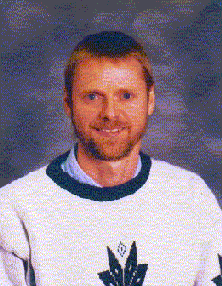 For those of you who don't already know me, this is what I looked like in early 1997. I've been told that I no longer look at all like this picture - my hair's now (2001) short and I shaved the beard in 1999.
I was born in the UK, but when I was seven my family moved to Canada, settling in the Toronto area. I went to school at the University of Waterloo, where I took Chemical Engineering of all things. I ended up with a Master's degree and then joined IBM Canada, where I spent sixteen years as an application developer/architect/consultant/team lead. In April 2001 I left IBM to start my own contracting company, called Tangbu Incorporated.
During 1996 and for part of 1995, I had the pleasure of being assigned to New Zealand to do some CTI work there. My family and I were living in the city of Auckland, which is the largest city in New Zealand with a population of just under a million people. If you ever get a chance to go to New Zealand, do it! It's a great country, with great people. Years later, I still miss New Zealand a lot. Who knows, maybe I'll end up emigrating there. If you do end up in New Zealand, try to get the opportunity to make a bungy jump - it's a very kiwi thing to do, and great fun if you enjoy adrenaline!
Apart from programming computers, my hobbies include martial arts (Tae Kwon Do and Kickboxing), woodworking, playing chess, downhill skiing, tennis, and swimming. I recently proved my lack of sanity by taking up skydiving. Music is very important to me - I took piano lessons for over ten years while growing up, although I haven't played for years. I'm constantly listening to music, whether it be MP3's while I'm working, or CDs at home. My musical taste tends to be a bit unusual; as a sampling there's Brian Eno, Spiritualized, and my latest favorite, Godspeed You Black Emperor.